Mission Statement:
Our mission is to create a vibrant Jewish community that will promote and strengthen Jewish awareness, pride and community through educational, cultural and social activities for all Jewish individuals and families living in Loudoun County regardless of background or affiliation.
We are dedicated to building Jewish life in Loudoun County. Join the movement to strengthen Jewish community, every day.
In the Beginning: 
From a small synagogue in Brooklyn in the winter of 1951, Rabbi Menachem Mendel Schneerson, otherwise known as the "Rebbe" transformed a small Chassidic dynasty of 200 years into the largest Jewish outreach organization. Today, Chabad-Lubavitch has 3,500 centers across the globe. 
Chabad's unprecedented global success is tied to the fact that it is non-judgmental, with an all are welcome style - making ancient, traditional and authentic Judaism accessible and meaningful, in a modern and fast-paced world.
To Learn more about the Rebbe, check out:
https://www.chabad.org/therebbe/article_cdo/aid/244372/jewish/The-Rebbe-...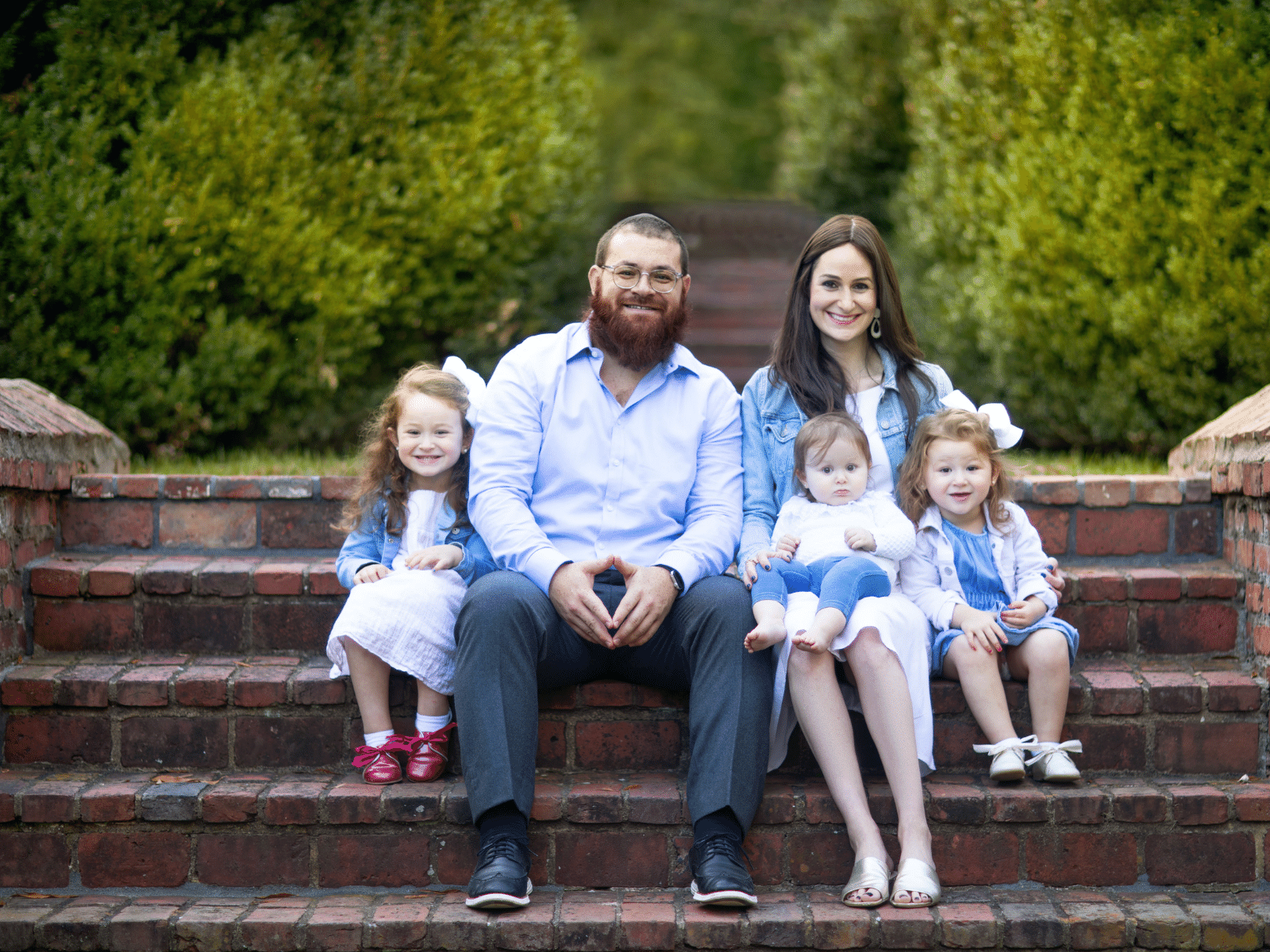 RABBI CHAIM COHEN
Rabbi Chaim Cohen grew up in Montreal, Canada. After completing his yeshiva studies in Israel and Michigan, he received his Rabbinical ordination from the Rabbinical College of America in 2011. Rabbi Chaim has always been passionate about outreach, volunteering, supervising and directing summer camps, public passover seders, orphanages and classes in places from Kenya, Jamaica, Cancun Mexico, Boise Idaho and elsewhere.
Dynamic and vibrant, Rabbi Chaim has an exceptional knack for connecting with people of all ages and backgrounds. He is a gifted teacher and experienced administrator, and enjoys sharing his love for Judaism, passion to inspire, and sense of humor in an energetic and experiential fashion.
YEHUDIS COHEN
Yehudis Cohen, the seventh in a family of 12, grew up in Morristown, New Jersey, where her father leads an educational institution for Jews rediscovering their heritage. With her exceptional love for children, and energetic, upbeat personality, Yehudis is a master educator with years of experience teaching adult education as well as elementary students in New Jersey, Australia and in Israel.
Yehudis has always dreamt of directing a Chabad House. From hosting Shabbat and holiday dinners, to sharing her delicable Challah's with the community, to studying with bat mitzvah girls and community members, Yehudis shares her excitement and love for Judaism with everyone she meets.
Rabbi Chaim and Yehudis established Chabad of Loudoun County in the summer of 2018, with a goal to create a vibrant Jewish community center where all Jews feel welcome.
We are honored to call ourselves your neighbor and excited to work together in creating a vibrant Jewish community in Loudoun County. 
Chabad Of Loudoun County's Story: 
As Loudoun County grows at a fast-growing pace, it being the third-most populous county in the state of Virginia, Rabbi Chaim and Rebbetzin Yehudis Cohen moved to beautiful Loudoun founding Chabad of Loudoun County.
In September 2019 The Village Shul was established, motivated by a profound love for every Jew and spurred by boundless optimism. Chabad of Loudoun County is dedicated to building community everyday through a dazzling array of programs and services to serve the spiritual and physical needs of all Jews, from all walks of life, with unconditional love and acceptance. This is the passionate vision that gave birth to The Village Shul.
The Village Shul offers a unique experience to Torah, prayer, and Judaism.  Walking through The Village Shul - Torah, Prayer and Judaism become alive in a joyful, relatable, and uplifting way. Community and friendships are created at The Village Shul that last a lifetime. 
Chabad of Loudoun County hosts an amazing community and holiday events that are very well attended and attract many attendees.
Our programing for the youth and young families are very active through family friday night meals, holiday programs, and MINI JUDA. Adult education is passionately enjoyed through the many classes, courses, and lectures that run throughout the year. Current activities include Shabbat and Holiday services, friday night meals, daily soulful learning and  mini Juda. This is in addition to the numerous activities from the Jewish Women's Club, Men's Club, and Sunshiner 50+ Club. Jewish identity and pride is now alive and flourishing in Loudoun County, VA. 
As exciting as all of this is, we envision and plan for an even brighter future. Our next phase will be buying land where we will be able to establish a Jewish community center that will cater to all of the community's needs fit with sports fields, aquatic center, day camp facility, & Mikvah. 
Our future is bright and limited only by a lack of imagination. Let us all grow together! 
New to Judaism?
if you haven't been part of a community and are just starting to explore your Jewish roots, you've come to the right place. Rabbi Chaim makes himself available to meet, and wants nothing more than to meet every Jew in Loudoun county, religious or not, educated or not. Please contact us to set up a time.