The Matzah Factory is an experience not to be missed.
History comes alive during this workshop. The children step into a time machine and travel back to the sand dunes of Egypt. With the help of descriptive story-telling and vivid props, they feel the sun burning on their backs and the weight of the bricks on their shoulders… The story of Passover becomes a tale rich with meaning and understanding.
After dressing up as farmers, complete with sickles and real bundles of wheat, the Matzah baking process is taught in a real hands-on experience. The children watch and participate in winnowing, separating the chaff from the grain, collecting the grain, and threshing it using an authentic old-fashioned hand mill. The children then form the wheat into the dough, which they roll, perforate and shape into their very own Matzahs.
PLEASE NOTE: SOCIAL DISTANCING AND MASK WEARING WILL BE ADHERED TO.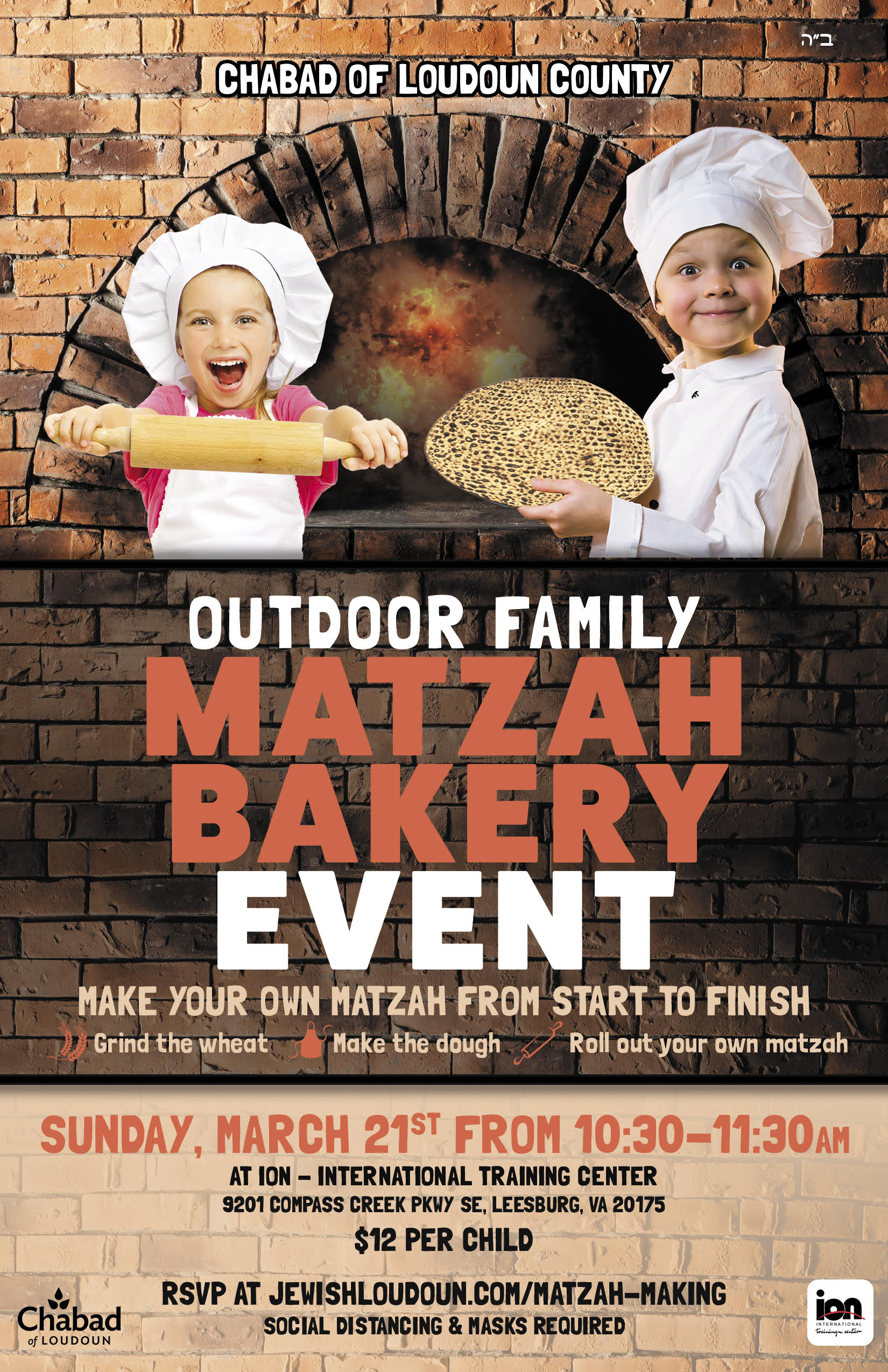 When
March 21st, 2021 10:30 AM through 11:30 AM
Location
ION INTERNATIONAL TRAINING CENTER




19201 Compass Creek Pkwy




Leesburg

,

VA

20175-5443




United States
Event Fee(s)
Number of Children Attending
$ 12.00
Sponsor the Event
Beytzah - I would like to be a co-sponsor for this event!
$ 54.00
Maror - I would like to be a co-sponsor for this event!
$ 108.00
Charoset - I would like to be a co-sponsor for this event!
$ 180.00
Matzah - I would like to be a co-sponsor for this event!
$ 360.00
Custom Donation