Please join us for an evening with Holocaust survivor, psychologist and award winning author, Dr. Edith Eva Eger, and Ze'ev Orenstien - Director of international affairs at the City of David.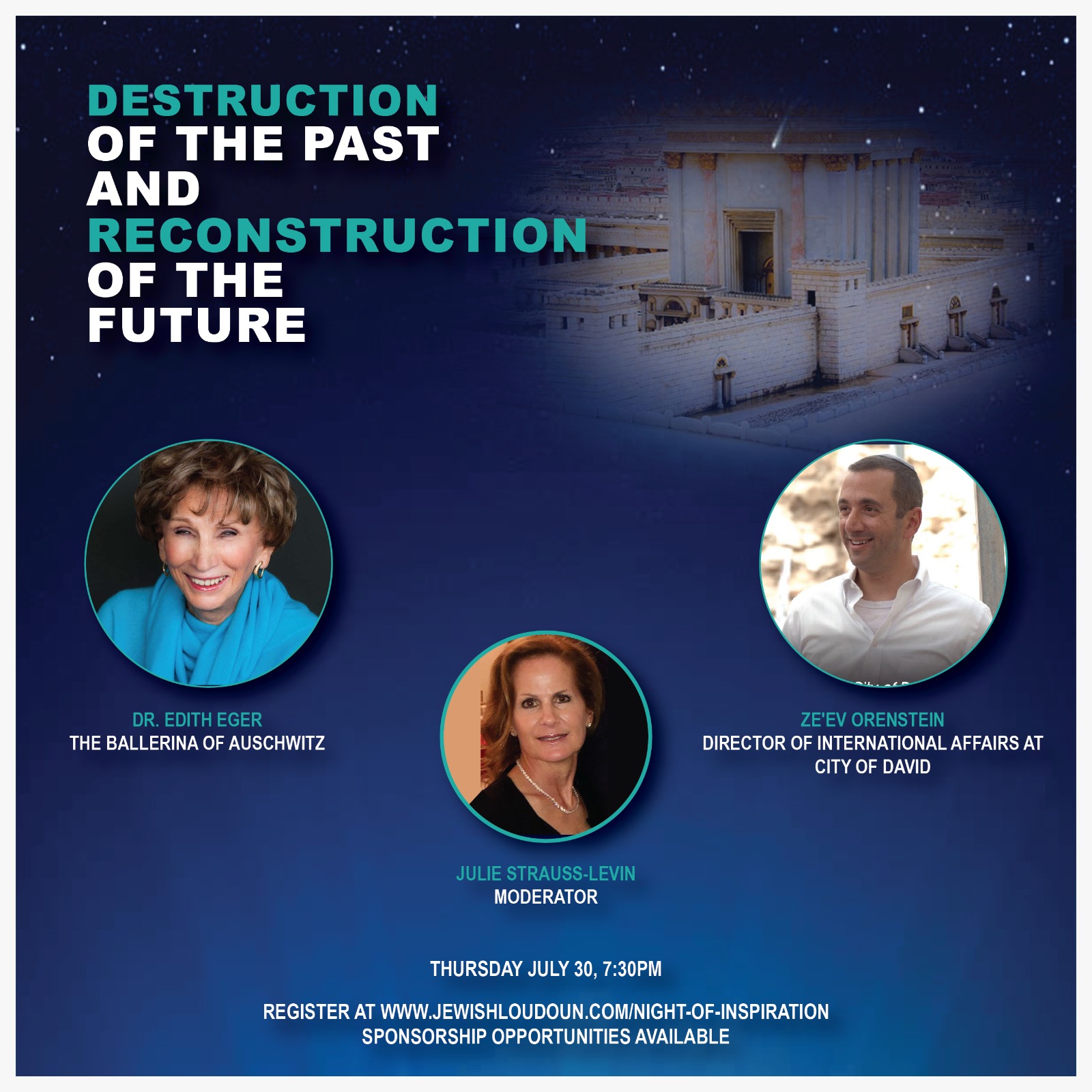 Dr. Edith Eva Eger has appeared on numerous TV shows such as Oprah Winfrey, CNN, The Larry King Show, and many more. Join us as Dr. Edith Eger shares her story as the ballerina of Auschwitz, and her incredible wisdom as a world renown psychologist. 
When
July 30th, 2020 7:30 PM through 8:30 PM
Sponsorship opportunities
How many additional people will be joining you?
0
1
2
3
4
5